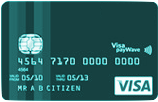 Finance your next holiday with our great new low rate credit card!
No annual fee in the first year, a saving of $60
The convenience of Visa payWave allowing you to make purchases under $100 in seconds by holding your card against the payWave terminal.
Additional cardholder at no extra cost
Apply Now
---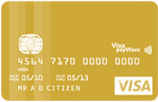 Want to buy a helicopter on the spare of the moment? With our Gold card you can!
Really high limit
Another feature.
Additional cardholder at no extra cost
Apply Now